What can SIM dispensing kiosks do for your telecom business

As the world rapidly moves towards digitization, customer service channels are also changing. For instance, in the telecom industry, purchasing SIM cards was a long and tiresome process; people had to visit a telecom service center during working hours and wait in long queues to issue a new SIM card. Many telecom operators started to adopt self-service solutions to accelerate SIM card registration/purchasing, automate payment process and other services.
This alternative cost-effective sales channel helped telecom operators reduce their TCO, eliminate queues, and provide a seamless customer experience.
Image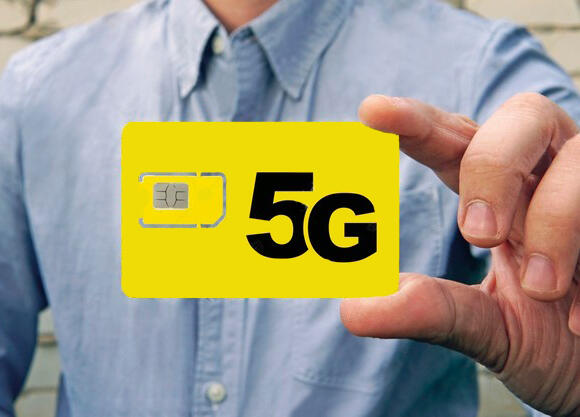 SIM dispensing kiosk and how it works
The self-service SIM dispensing kiosks accelerate the SIM card purchasing up to 10 times more than the normal experience, as there's no need to wait in queues to get served by a customer service counter.
The SIM vending machines have an easy-to-use user interface, similar to smartphones and tablets, enabling customers to execute the service easily. The smart self-service machine identifies customers by KYC functionality, utilizing fingerprint, camera, or digital signature for customer verification and security. The kiosks are linked to the backend database of the telecom company. Accordingly, the customer's personal info will be sent to the backend system to check, record and activate the SIM card within minutes.
Telecom customers will have the option to choose the size of the SIM card according to their mobile phones, as well as the payment method, whether it's cash, card, or even coins. Then the self-service kiosk will instantly issue a SIM card.

Beyond a SIM dispensing machine
Self-service kiosks offer a lot more than SIM dispensing, they provide 24//7 access to other telecom services, such as new customer registration, mobile top-up, bill payments, account management and mobile money (where customers can transfer funds between accounts, deposit or withdraw funds). Moreover, the multifunction telecom kiosks provide non-telco services, such as third-party bill payments like electricity and water bills, creating an additional revenue stream for telecom businesses.
 
As 60% of transactions happen outside working hours, the SIM dispensing kiosks can be installed in public areas for 24/7 services, such as malls and outside branches for more convenience.

What SIM dispensing kiosks can offer your telecom business
The self-service kiosk solution operates as a cost-effective customer service point and supports your existing sale channels while empowering your customers to enjoy a seamless experience. The smart self-service kiosks offer many benefits to your telecom business:
- 24/7 availability of your services
- Cut operational costs
- Serve more customers while eliminating queues
- Increase sales through promotion on the kiosk screen
- Increase brand loyalty
- Provide fast and secure transactions
- Boost business efficiency
- Uplift customer experience and satisfaction.
Moreover, you can generate revenue from other segments like travelers, as the self-service kiosks can be installed in airports, allowing them to procure a local SIM card to enjoy internet access during their visits.

Take your business to a new level with instant SIM issuance anytime anywhere
No need to rent locations, hire and train new staff in new branches; the instant SIM issuance give you the ability to extend your service hours without expanding your staff or branches.
SEDCO is a global self-service solutions provider and was the first to develop SIM dispensing kiosks.
Empowered with advanced business intelligence, SEDCO's solutions allow you to monitor your self-service machines in real-time via live dashboards, and to get deep insights about your business through powerful reports that include: kiosk visits transaction details, card payments transactions reports, and revenue growth analysis.
Moreover, the advanced system sends automatic alerts for empty card dispensers and full cash boxes to ensure a great business and customer experience.
Contact our team to learn more about SEDCO self-service solutions and how it can help you to take a step further towards digital branch transformation.