Will cheques disappear in the future? How will banks respond?

Despite some wild predictions about the world becoming totally cashless, in many countries cash and cheque still certainly play a role in money transactions for both businesses and individuals. For instance, over 1.58 billion cheques were written in France during the year 2019.
Cheques use depends on the legal infrastructure and the culture of each country.  However, as long as cash exists, cheques will not disappear in the near future. In view of that, banks need to take this in consideration, as people today prefer to perform transactions anytime anywhere. And when it comes to receiving physical items, they wish to get it instantly, like getting cash from ATMs beyond the banking working hours.
Continue reading to discover how banks can cover cheque acceptance and issuance, by using a cost-effective channel.
Image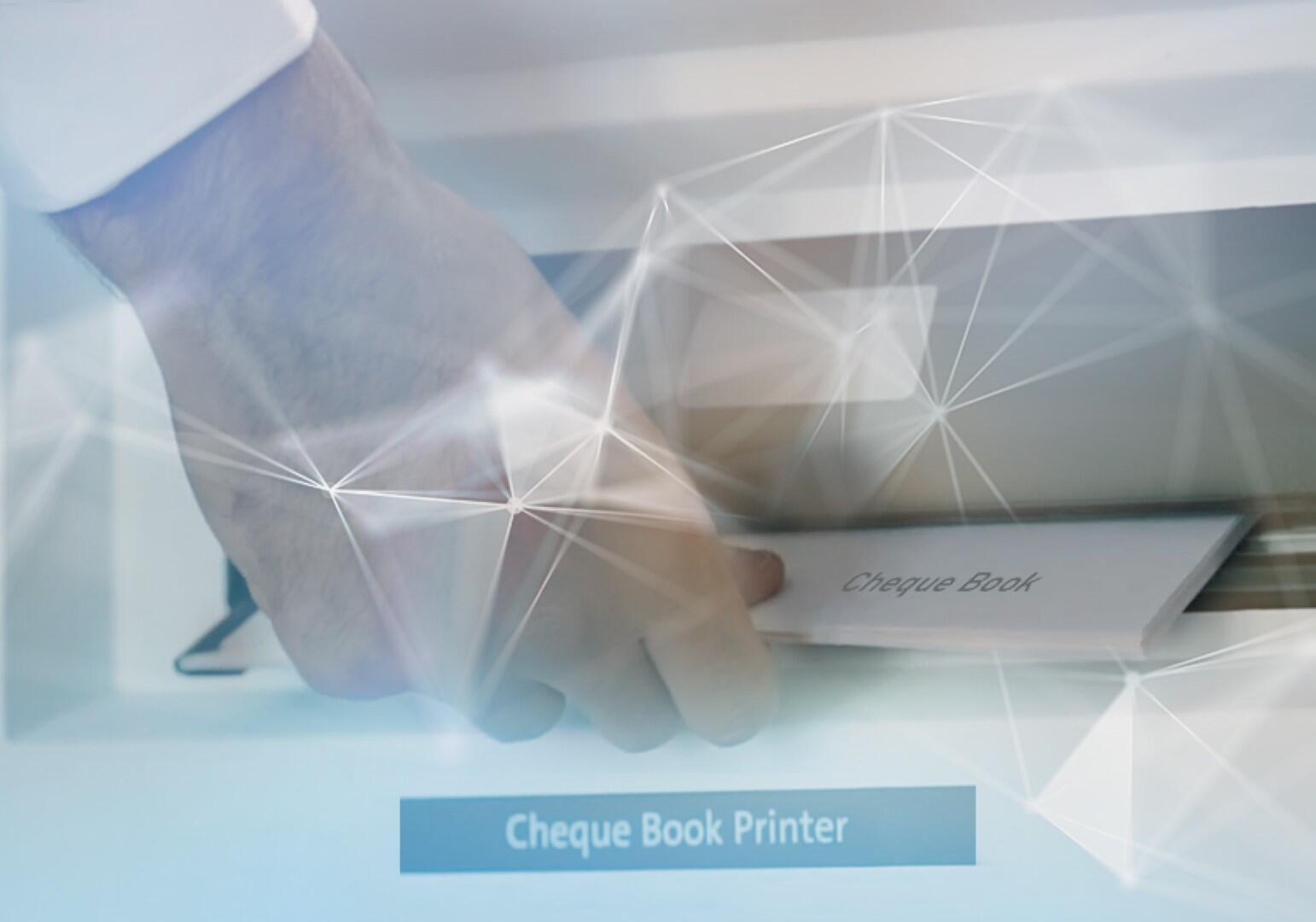 Bridging Between Digital and Physical Banking Channels

Global banks today are moving towards digital transformation, where besides online banking they can have 24/7 Self Service Zones including ATMs, ITMs and self-service machines, offering almost all banking transactions around the clock.
Similar to cash, non-cash transactions such as issuing cheques or ATM cards can be done through self-service machines beyond the standard working hours.
Banks can relocate the self-service machines to other areas to match their business strategy and capture locations where they have a higher footfall to extend their reach and improve profitability.
Self-service banking corner is a cost-effective way where banks can extend their services 24/7 without expanding branches sizes and staff. 
Multifunction Banking Machine
About 40% Lower in Price than ATMs
Banking customers can deposit or print cheques instantly without visiting a branch. Thanks to self-service machines-similar to ATMs- people can even today issue chequebooks beyond banks' working hours.
The multifunction self-service kiosks can be located in any public location like a mall or outside bank branches, with 24/7 availability of other banking services besides cheque deposit and issuance; such as opening a new account, instant banking cards printing, account statement printing, applying for loans, and transferring funds.
The Multifunction Banking Machine can incorporate a video call feature, allowing customers to connect with a remote banker and seek consultation on complex transactions without having to visit a branch. Bankers can use the video call to verify the customers ID, ask them to scan a passport or any other hard copies, or request biometric verification including fingerprint and signatures via the banking machines.
The maintenance and upgrade cost per self-service kiosk is about 40% lower than ATMs. Banks can utilize the cost-effective self-service kiosks to build smaller and leaner branches with less staff while serving more customers.
Your Bank Can Get Complete Solutions Towards 24/7 Self-Service Zone
While there are many benefits for investing in digital branch transformation, it is equally important to select the right solution provider who understands your needs and can help your bank effectively achieve its goals in the long run. SEDCO technologies can help you bridge the gap between your digital and physical channels. SEDCO's self-service machines extend branch hours to 24/7 while enabling your customers to go beyond cash transactions:
Open new account (customer onboarding)
Dispense or renew ATM cards instantly
Issue cheque leaf/chequebooks in minutes
Dispense cheques
Transfer funds to other accounts
Print account statements whenever needed
Apply for loans and complete the application process with ease
Scan, print, and submit supporting documents
Interact remotely with bankers for assistance via video call 24/7
The cost-effective machines support customer validation through national ID and passport readers, fingerprint scanners, mobile authentication, digital signature verification, and even face recognition.
The self-service kiosks can be placed both inside and outside the branches (for example, in shopping malls), enabling customers to use video conferencing anytime they want to get assistance, sign agreements, and update their business details, all in a confidential environment.
Moreover, SEDCO provides queue management system that can be integrated with the self-service kiosks to better guide people to the right machine based on the service type to eliminate queues.
SEDCO business intelligence tool helps towards planning the daily goals and strategies of bankers, teams and management, by getting access to powerful reports and statistics on the bank's performance across regions, cities, branches, self-service machines, and employees. SEDCO's live dashboards and reports help your bank to gain deep insights about services, workload, resources, availability, and usage. The reports empower you to:
Measure the utilization/efficiency of each branch or machine.
Compare transaction demand across regions, branches, machines, services, and period.
Analyze customer traffic distribution in each branch and machine.
Measure customer satisfaction level against the bank's goals.
Analyze customer trends in transaction demands for a specific period of time.
The advanced dashboards track real-time workloads and sales results to give the bank's management the flexibility to shift machines and resources as required in a fact-based manner.
If you are interested to transform your bank to smart digital branches, or you want to learn more about complete self-service solutions get in touch with SEDCO team today.