Key digital transformation steps towards an excellent patient experience in 2022

When patients visit healthcare centers, they are often tired, stressed, and in physical and psychological pain. Hence, a fast, smooth and comfortable patient experience is essential to them. That is why healthcare institutions should start taking key steps towards digital transformation to establish a welcoming environment inside their centers while taking the patient experience to the next level.
Besides increasing the patients' satisfaction, comfort level, and hence loyalty, healthcare providers seek to reduce the administrative burden and lessen crowds in their centers. So, how can healthcare providers achieve this? Let us find out.
 
Image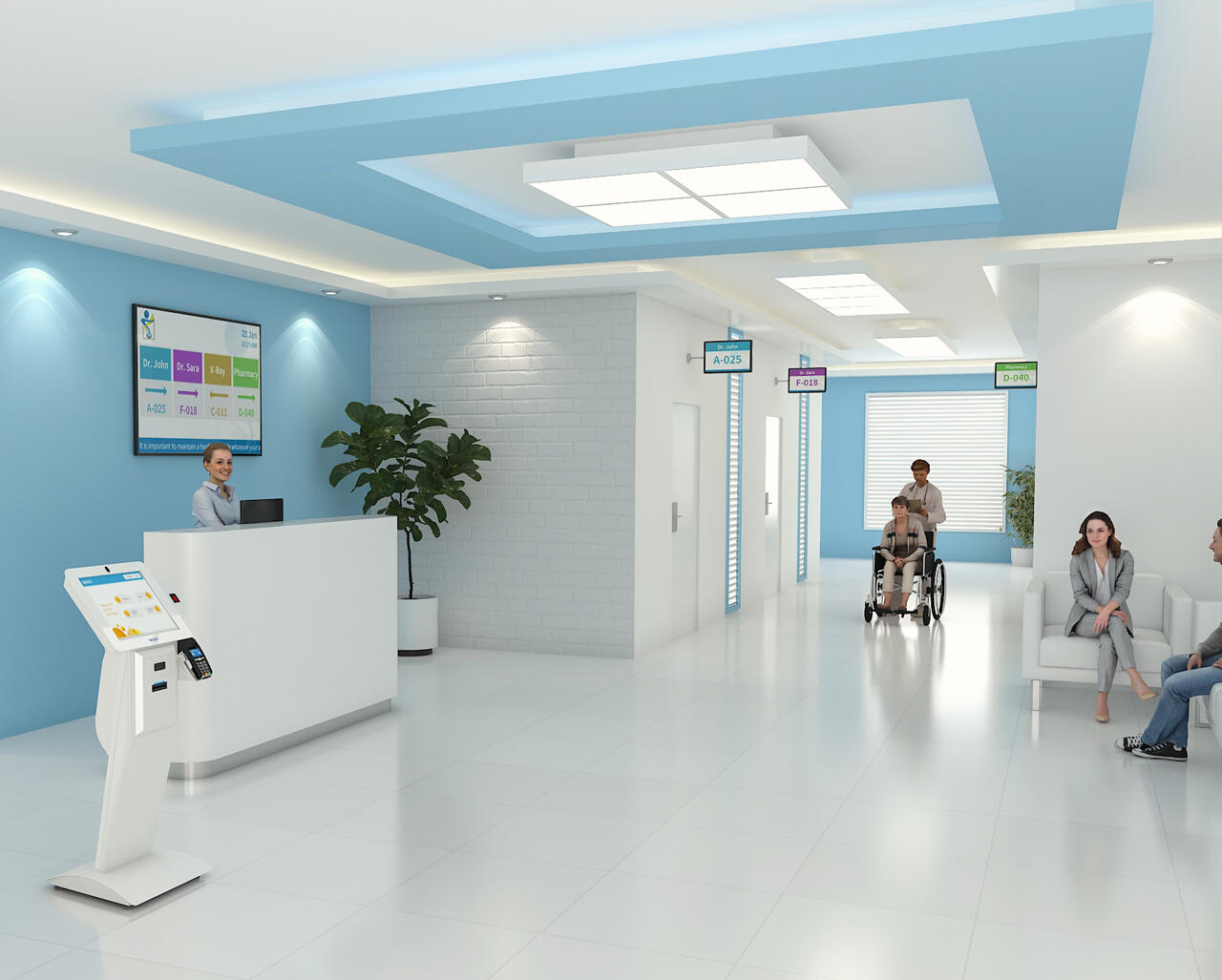 Provide a smooth patient journey with flow management system
Patient flow management system ensures smooth integration between online appointments and walk-in patients through virtual queuing, including online booking, SMS notifications, and QR codes. As a healthcare provider, you can empower patients to book appointments online and plan their visits wherever they are. Subsequently, you can send patients reminders that their turn is approaching through a mobile app or SMS notifications.
Without touching any potentially infected surfaces, your patients can join a virtual queue as soon as they arrive at your healthcare center by simply scanning a QR code placed outside the center or on a kiosk.
Patient flow management systems help in reducing human interaction and congested waiting areas while giving you full control over the queues to have a better allocation of patients. For instance, doctors can have a real-time view of the patients waiting and it enables them to call the patients forward at any time by simply pressing on a button, which will reduce your administrative burden and ensure better staff utilization.
 
Deploy patient self-service solutions and reduce waiting time from tens of minutes to just one!
Self-service solutions offer convenient patient journeys, while drastically reducing anxiety and waiting time from 10 - 30 minutes on some busy days, down to 1-2 minutes, with just a few buttons click. For instance, self-service solutions enable patients to check-in, cancel, or reschedule their appointments, update their patient information, and even schedule for the next appointment after finalizing their current visit.
Additionally, patients can use self-service machines to pay pharmacy bills, lab bills, and x-ray bills, as well as print their receipts. On the other hand, the healthcare machine can also function as ticketing kiosks where walk-in patients can get a queue ticket and wait for their turn. Meanwhile, self-service solutions help you increase your services' efficiency while reducing the workload on the staff, helping them to focus on providing quality healthcare for patients.
Use digital signage and a color-coding system
Digital signage can be used to facilitate the patients' journey and organize queues by helping patients easily find directions to a clinic, radiology room, or any other facility within your healthcare center.
The smart digital signage software allows showing the queue information on the screens, along with audio announcements to notify patients about their turn. Besides showing directions to guide patients to their medical service point, the system can also display healthcare tips and promote new medical services.
Additionally, a color-coding system is an effective option to be used with digital signage, where the digital screen displays color codes that match the floor signage to guide patients to the right service points in large healthcare centers. The system can ensure a seamless patient journey, smooth patient flow, and most importantly, it guarantees easier management of a large number of patients for healthcare centers.
Adopt live monitoring dashboards and reporting system
Control all of your healthcare facilities and self-service machines from your central healthcare office, and gain the insights you need to provide an excellent patient experience.
An advanced business intelligence platform with real-time monitoring dashboards can be integrated at every touchpoint in your healthcare center. These touchpoints can be centrally accessed by the administration from any device to collect all the data needed to make informed decisions.
Above all, the integrated reporting system provides you with advanced reports and statistics to gain a better understanding of the strengths and weaknesses of your healthcare center, allowing you to create successful strategic plans, enhance performance, and deliver more convenience and quality healthcare services.
Transform Patients' Experience with SEDCO
SEDCO's Patient Experience Management (PEM) solutions help healthcare providers transform their facilities into a stress-free and convenient place for all their patients, giving patients the experience they deserve while gaining complete control over their healthcare operations.
SEDCO's PEM solutions, which include self-service kiosks, flow management system, digital signage with color-coding system, and business intelligence system, can improve your patient care journey and deliver a cost-effective experience whether you are a hospital, lab, clinic, pharmacy, or any other healthcare provider.
Above all, SEDCO's PEM solutions are easily integrated with healthcare centers' backend Health Information System (HIS) or any third-party system. Additionally, SEDCO's self-service machines are easily located and relocated anywhere in the healthcare centers, resulting in a seamless experience for the healthcare providers and their patients. Get in touch with us to learn more about SEDCO's comprehensive digital branch transformation solutions.