Virtual Queuing Solutions for Government Institutions: The Key to Creating Safer Citizen Experiences

With the number of COVID-19 cases continuing to climb around the globe, it has become essential for government institutions to reconsider their customer service models and ensure the safety of citizens. Continuing to rely on crowded waiting areas and long queues with no social distancing will only intensify the spread of the pandemic and prevent government institutions from safely serving citizens.
Digital transformation resolves this. Post COVID-19, organizations from all around the world are adopting digital solutions at an accelerated rate to ensure business continuity and customer safety. As per a recent report, global spending on digital transformation solutions is expected to increase by 10.4% in 2020. In particular, public sector organizations are expected to increase investment in digital transformation technologies to 18.1%.
Read on to see how government institutions can take advantage of digital branch transformation solutions to create safer citizen experiences.
Image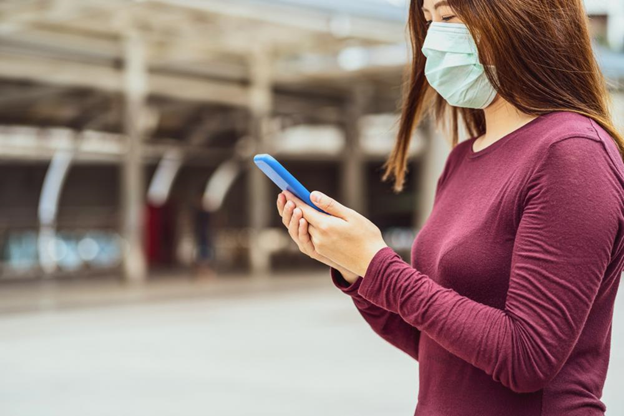 Virtual Queuing: a Touchless Experience for a Safer Citizen Journey
If you are worried about managing branch capacity and serving citizens in a safe manner, then virtual queuing solutions provide a simple yet efficient answer to your concerns, as they carry multiple features designed to help government institutions align their operations with COVID-19 social distancing directives.
Citizens can use a virtual queuing system to:
Book an appointment at your service center using a mobile app that provides them with a date and time for their appointment.
Get notified about their appointment via SMS notifications delivered to their mobile phone while they wait in their car or outside business premises until their turn arrives.
Scan a QR code fixed outside the organization or on the side of a ticketing kiosk to select the required service and join a virtual queue. This option can be used by walk-in customers that do not have an appointment.
Provide their feedback via the mobile app and have their concerns resolved more quickly.
 
How Can Government Institutions Leverage Virtual Queuing to Improve Customer Experience?
A virtual queue management system allows you to opt for digital transformation and create safer citizen experiences. Some of the chief benefits of integrating this system include:
Say Goodbye to Crowded Waiting Rooms
Introducing a virtual queuing system provides an easy solution for government institutions to control branch capacity and avoid crowded waiting rooms. As mentioned earlier, citizens can book an appointment using a mobile application and receive an e-ticket. You can control the number of appointment slots available. The process is further supplemented through SMS notifications that notify citizens to enter the branch when their turn arrives.
Ensure Employee Safety and Increase Efficiency
You can create a safer working environment for your staff by automating the appointment booking process and reducing human interaction.
With only a limited number of people present within branch premises at a time, your staff can serve citizens more efficiently without worrying about inadequate social distancing.
Commitment to Safety Directives
Enabling digital transformation through virtual queuing allows government institutions to remain committed to the health and safety directives and prevent the spread of COVID-19 in the community.
You get to set an example for other government institutions struggling with similar challenges and create safer citizen experiences in an innovative and non-invasive manner.
 
Get Feedback from Citizens about their Experience in a Safer Manner
Citizens can give their feedback safely via the mobile app. This enables government institutions to collect detailed insights about their service quality, improve customer experiences, and deliver more value by matching customer expectations.
Contact the Specialists at SEDCO to Integrate a Virtual Queuing System
SEDCO offers complete digital branch transformation solutions that empower government institutions to serve citizens safely and securely. Our virtual queuing system is an advanced queue management solution that is easy to implement and integrate within your organizational framework. We are currently collaborating with a big number of clients in banking, healthcare, telecommunication, and other industries around the globe.
Whether your organization already has a mobile application or not, SEDCO can help you achieve the digital transformation you desire.  
Get in touch with us today to learn more about our digital transformation solutions designed to assist organizations and help them cope with the ongoing pandemic.