How virtual queuing can evolve the customer experience in banks

Banks are transforming their service channels to digital in order to serve their customers in a faster and safer mode, but when the service requires visiting their physical branches they face unprecedented challenges during the COVID-19 pandemic. Social distancing rules and branch occupancy requirements have made it essential to eliminate crowded waiting rooms for the safety of customers and staff.
Research has concluded that 84% of customers expect brands to find ways to maximize digital interaction to keep them safe.
Based on a recent study exploring how the pandemic could accelerate or redirect the retail banking industry over the next three years, it is expected that banks will leverage the unique circumstances of COVID-19 to 'break the inertia of digital adoption'.
Financial institutions are quickly adjusting to the new normal, introducing virtual queuing solutions to continue serving their customers.
Image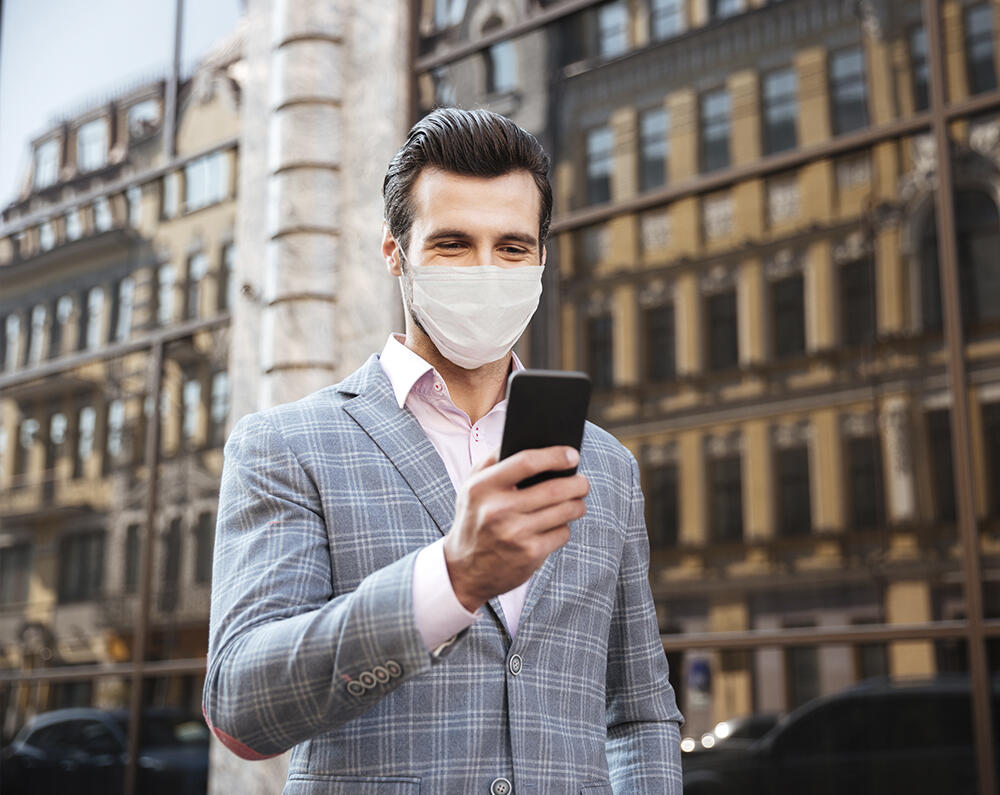 What is virtual queuing?
A virtual queue replaces a physical line by placing customers in an invisible or online queue, also known as a virtual waiting room. By booking appointments remotely where customers can wait outside the banks' premises, this digital queue ensures customers don't have to wait for their turn in a crowded waiting room or stand in a long line thus minimizing human interaction and abiding by social distancing rules.
Research has shown that 87% of customers are willing to use queue technology to reduce wait times while 67% of customers believe a brand doesn't care about them when leaving the branch after standing in line for an extended time.
How Virtual Queuing can create a safer customer journey
Eliminate customer waiting in crowded branches with Mobile Appointments
Customers have the flexibility to book appointments in advance through the mobile app. They can wait wherever they want and monitor the virtual queue until it's their turn. Smart banks can maintain social distancing by managing the number of appointments per counter. By controlling each branch capacity, banks offer their customers a safer alternative to physical queues.
SMS Notifications for a seamless and safe customer journey
No need for customers to come to your bank ahead of time. With SMS notifications, they will receive a reminder when it's close to their time to be served. They will have the freedom to wait safely outside the branch or inside their cars or in any other safe location.
QR Code for a touchless queuing experience
Walk-in customers can join the virtual queue without touching any possibly contaminated surfaces, by scanning a QR code with their mobile phones - which can be placed either outside your bank or on a token kiosk. As a result, customers can enjoy complete peace of mind knowing their safety is your top priority, and you keep your staff protected.
Gain valuable insights without exposing customers to any health threats with Mobile Feedback
Empower your customers by giving them the opportunity to leave service feedback via a mobile app. Clients can rate their service experience without the need to touch feedback devices that can pose a health threat while your brand gains valuable insights that will help improve the customer experience and build a stronger brand image.            
Where to get the Virtual Queuing System From
SEDCO can help in this area. With a solid experience in evolving banks to digital branches through smart solutions including self-service machines and virtual queuing system, SEDCO helped countless businesses to streamline and improve the customer journey while complying with social distancing guidelines.
A virtual or digital queue management system provides the perfect solution for the banking sector to keep customers and staff safe during COVID-19 pandemic, and beyond. Would you like to know more about the digital branch transformation or virtual queuing solutions? Visit www.sedco.co  or contact us at [email protected]