What is behind an advanced queue management system?

A lack of data, such as foot traffic, branch performance, and customer behavior, combined with random staff replacement, leads to poor managerial decisions and increases costs.
This is why you need to rely on accurate information to boost productivity and maintain a competitive advantage. Hence, an advanced queue management system applies.
But how can a queue management system help elevate your organization's performance? And what is the hidden side of an advanced queue management system? This is what we will be talking about in this article.
Image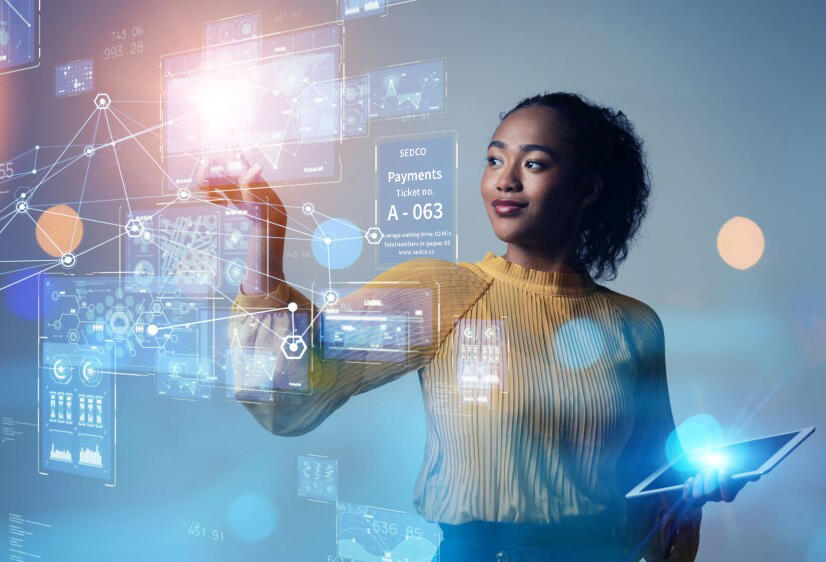 What is behind an advanced queue management system?
Besides organizing queues via token kiosks and digital signage, an advanced queue management system offers your organization's branch managers and service employees other advanced functionalities to help them monitor and enhance performance. The queuing solution can be equipped with special software for both the managers and employees, allowing them to streamline between all customers whether pre-booked or walk-ins, monitor branches and employees' performance in real-time, allocate employees on counters properly, and more, ensuring less waiting time and a seamless customer journey. Let's take a look at these functionalities in more detail.
An advanced queuing system can empower employees to:
Control the queues.
Retrieve customer information.
Introduce cross-selling opportunities.
Forward customers to a different counter or service.
Chat with the manager for advice and support.
Monitor self-performance to enhance performance.
View statistics about service queues and waiting customers.
An advanced queuing system can empower branch managers to:
Have a real-time view of the branch status.
View historical performance reports about the branch and employees.
Monitor the status of each counter, and allocate services to counters according to need.
Have direct communication with employees through chatting.
Create insightful strategies and plans with the help of the BI reports.
In addition, an advanced queuing system can be integrated with a Business Intelligence tool (BI) that improves both the customer experience and the branch operations as follows:
Improving customer experience:
Tracking customer behaviors to provide a better customer journey.
Tracking and analyzing customer trends to provide a personalized customer experience.
By integrating a customer feedback system, your organization can easily assess customer satisfaction, ensuring that you have satisfied and loyal customers.
Improving the branch operations:
Identifying any pain points, bottlenecks, and inefficiencies in your organization in order to streamline and refine your business operations, which results in better productivity and performance.
Increasing cross-selling opportunities, by having a clear understanding of your customers' preferences and demand trends.
Making insightful decisions based on BI analytics and reports.
 
Boost Efficiency with SEDCO's advanced queue management system that is powered by advanced BI functionalities
SEDCO's advanced queuing system transforms the customer journey at every possible touchpoint, including before, during, and after their visit to your branch. The system streamlines the process between walk-ins and pre-booked customers to ensure a seamless customer experience.
From an operational perspective, SEDCO's queue management solution has multiple software to complement each job level in the branch for efficient overall branch operations.
For instance, counter employee software is intended to make counter employees' jobs easier. It also has numerous functionalities to help employees contribute to the overall success of the customer journey. The branch manager software, on the other hand, gives the branch managers complete control over the branch, allowing them to monitor the performance of both the branch and its employees, hence improve the customer experience accordingly.
Additionally, SEDCO's business intelligence system is integrated at every interaction point with your customers, giving you all the information you need to transform your organization across all of your channels. SEDCO's interactive dashboards analyze organizational data interactively and intuitively to obtain all necessary business insights and comprehend the organization's performance, compliance with standards, growth, bottlenecks, and staff utilization, empowering managers to make data-driven decisions.
Contact us today to help you boost your organization's performance and enhance the customers' experiences.