5 Common ATM Gaps and How Self-service Solutions Can Fix Them

For decades, Automated Teller Machines (ATMs) have been the go-to for customers seeking a convenient way to perform banking cash transactions beyond branches and working hours. But with the spread of COVID-19 pandemic and the recurrent lockdown, coupled with the gaps and challenges that ATMs present, banks must explore newer ways of responding to customers' needs round the clock while ensuring their safety. This is even more crucial when it comes to giving customers access to non-cash transactions that cannot be provided via ATMs. 
Many bank transactions today can be initiated and completed online. But while online access to banking services remains essential, customers still have to rely on brick-and-mortar branches in many cases, particularly for non-cash transactions and services that require direct interaction with bank staff such as issuing banking card or cheque book.
Banks, therefore, need to explore alternative channels to provide all banking transactions round the clock while observing social distancing to protect their customers and staff. This is where self-service solutions come in.
To better understand this, consider some of the most common ATM gaps below. Then we'll explore how self-service solutions can resolve them. 
Image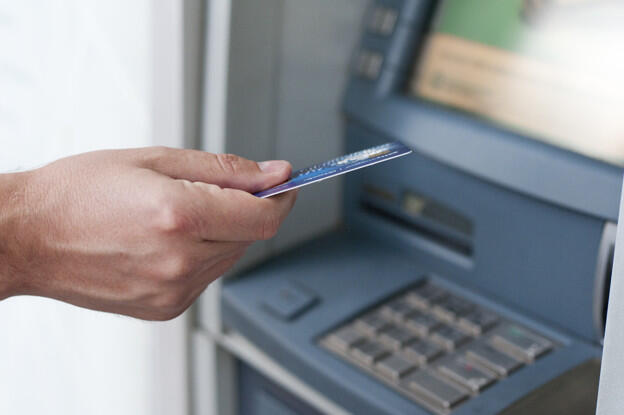 5 Big Challenges Facing Banks with ATMs
ATMs only offer cash transactions and a very limited number of non-cash transactions, and they happen to be less flexible when it comes to customizations. 
Due to COVID-19, customers now focus less on using cash ATMs and more on cards and cheques because of safety concerns.
Banks incur a high capital expenditure with ATMs.
ATMs require high development and running costs. That's not all as the cost of maintenance continues to rise. 
ATMs have a high cost per transaction. That's because banks have to compensate for the costs of owning and operating these machines on different networks.  
 
Self Service Machines: Making Customer Journey Safer While Addressing ATM Challenges
With digital branch transformation now being a growing trend, creating a smart digital bank is the best measure for forward-thinking banks focused on eliminating the need for customers to visit the branch and wait in crowded rooms. 
By investing in self-service solutions, you ensure that customers have access to all the non-cash transaction options they usually get from customer service counters, without the need for human interaction. According to data from HBR, 81% of customers across industries attempt self-service first before deciding to reach out to live reps.
Self-service machines help customers complete many transactions round the clock, such as dispensing new/renewing ATM cards instantly, printing cheques or cheque books, loan applications, and a wide range of other services that are only available in-branch, in addition to running a video call with a remote agent for assistance when necessary.
How Self-Service Kiosks Can Bridge ATM Gaps 

Facilitate non-cash transactions
ATMs offer cash transactions and tend to be less flexible. But self-service machines are highly customizable and make it easier to transform into a smart digital branch where customers can carry out all non-cash services seamlessly.
Lower development and maintenance costs
As opposed to the ATMs that need special software to run, self-service kiosks can be deployed using standard Windows servers. They also save costs in terms of development and maintenance because they don't come with money handling components that require more maintenance protocols. 
Less capital expenditure and operating costs (Capex & Opex)
Self-service machines come at lower development costs and can help downsize bank branches with less running costs, making them more feasible than ATMs. And the fact that they don't handle cash translates to fewer security requirements and reduced costs of operation. 
Safer branches through remote assistance
Social distancing is a necessary measure for customer protection during COVID-19. With self-service solutions, customers can get assistance if the need arises by speaking to remote agents via interactive video banking with no need for face-to-face interactions.
 
Transform into a Smart Digital Branch With SEDCO's Self Service Machines 24/7
With digital branch transformation solutions from SEDCO, you can easily evolve into a smart digital branch that provides convenient solutions to customers' banking needs round the clock. Increasing your market share while keeping your staff and customers safe is a possibility with SEDCO's self-service solutions.
By adopting SEDCO's self-service kiosks and video banking machines, here's how banks' customers can benefit:
Open new account (customer onboarding)
Apply for loans and complete the application process with ease
Dispense or renew ATM cards seamlessly
Deposit or print cheque leaves/books
Transfer funds to other accounts
Print account statements whenever needed
Customer ID validation by capturing their signature/ photo.
Scan, print, and submit supporting documents
Interact remotely with customers via video call 24/7
You can achieve digital branch transformation without exposing customers to health hazards while reducing branch workload. With virtual service machines, achieving a staff-less branch is now possible.
 
Experience SEDCO's Digital Branch Transformation Solutions
With SEDCO's innovative self-service kiosks, banks can transform into smart digital branches to create a convenient customer journey in the safest way possible.
Besides setting up self-service machines, SEDCO is a leader in digital branch transformation, virtual queuing, and advanced queue management solutions for financial institutions. Its smart banking solutions ensure that your customers have access to all banking services 24/7 while remaining compliant with social distancing best practices.
Get in touch with us at marketing@sedco.co if you'd like to know how best to integrate smart self-service solutions into your bank's operations or get started with digital branch transformation today.