Key elements to eliminate queues in your branches and enhance the customer journey

With the acceleration of digital transformation and the promptness in online services, people no more want to wait in queues. They expect immediate services even when they visit a branch, and they would change to another service provider to avoid waiting in line. Consequently, businesses should find smart solutions to eliminate queues and increase customer retention.

In this article, we will review some of the key elements that can help to eliminate queues and enhance the customer journey.
Image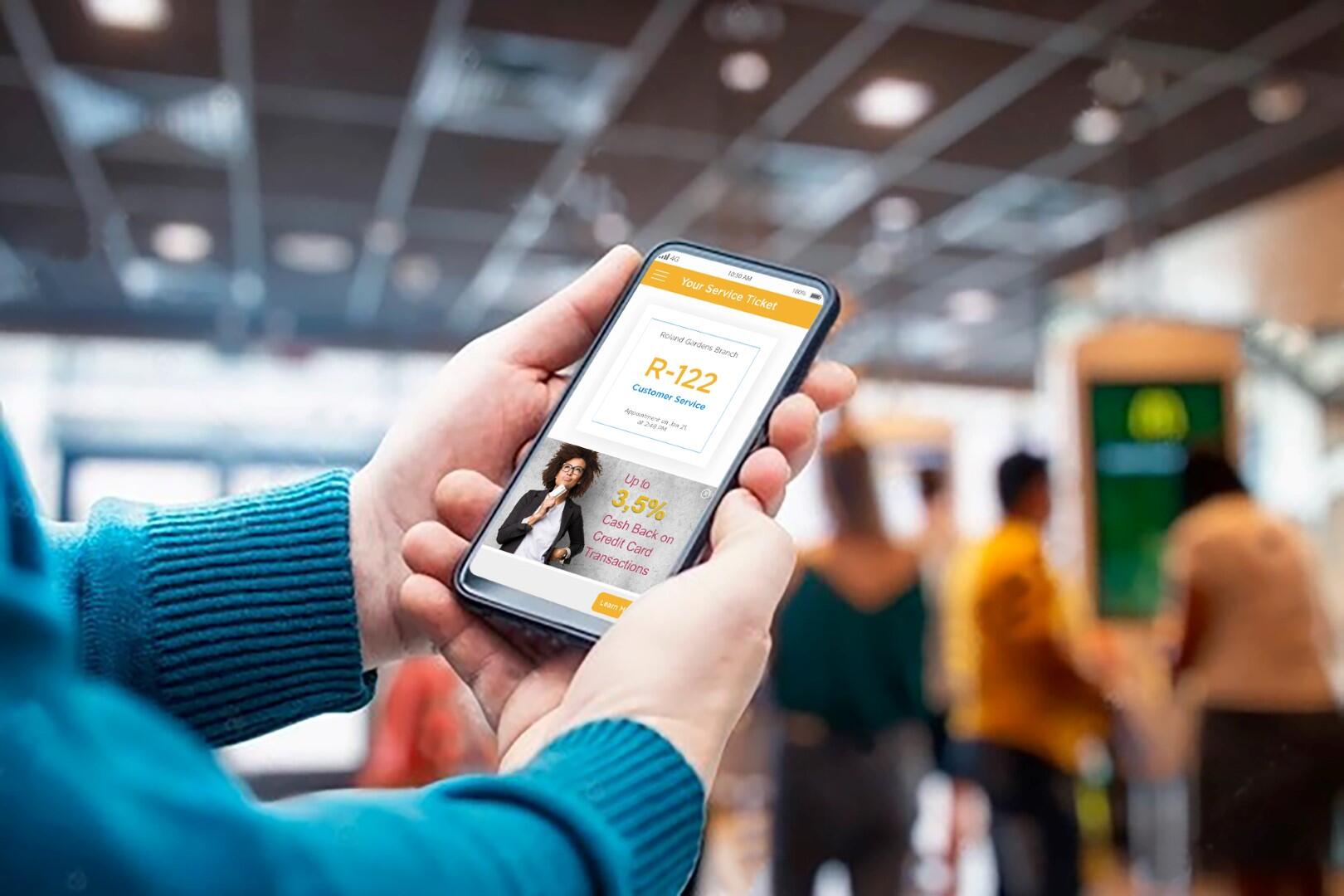 Say Goodbye to Queues with Self-Service Kiosks
Businesses can consider installing self-service kiosks in smart self-service zones outside their branches or in public locations to serve customers 24/7 and eliminate queues. Customers can use these self-service machines to avail of a variety of services such as bill payments, account top-up, issuing cards or any other documents, and many other services.

The self-service kiosks can instantly issue physical items. For example, in telecom stores, the customer can submit the required documents and do biometric verification to issue a sim card instantly, or in banks' branches customers can issue ATM cards or chequebooks.
Create Virtual Queues Using Mobile Appointment Booking
One way to introduce a virtual queue management system is to empower customers to book an appointment in advance using their phones to avoid queues.
Customers can reserve an appointment, receive an e-ticket and join a virtual queue using your Appointment Booking app as per their convenience. They don't have to wait in lines anymore. Meanwhile, it also allows you to plan ahead and control branch capacity by limiting unscheduled walk-ins. This ensures a better customer experience, reduced waiting time, and more efficient service.
Your customers can also submit feedback about your services at the end of their journey through the Mobile App.
Use QR Codes for a Smart Touchless Experience
QR code scanning allows your walk-in customers to join a virtual queue. They can scan a QR code using their smartphones, select the required service, and receive a digital ticket, offering your customers a contactless experience.
Eliminate Waiting in Lines by Delivering SMS Notifications
Besides mobile appointment booking and QR Codes, you can activate SMS notifications to remind the customers of their appointments and notify them of their turn status. This can give flexibility to customers to wait anywhere instead of waiting inside the service center. For instance, they can wait in their cars and receive a notification when their turn arrives.
Streamline Between Pre-booked and Walk-in Customers
A smart queue management system should consider all people situations, for instance, if customers without smartphones wish to join the queue, they can do that through token kiosks that are installed in your branch or via agent rover tablet. Besides SMS notification, your branch can be equipped with digital screens to display queue information to notify customers about their turns.
 
Adopt a Unified Solution for Better Business and Customers Experience
Businesses today are looking for one integrated solution that can cover all touchpoints in the customer journey so that they no longer struggle with fragmented systems, and increase their businesses performance in a cost-effective manner.
SEDCO offers a comprehensive journey management solution that integrates between self-service kiosks and queuing system, to ensure a seamless customer experience.
The advanced queue management system from SEDCO allows organizations to control branch capacity, eliminate queues and comply with social distancing. Besides queuing system, SEDCO offers Self Service Kiosks that help to extend your complex services 24/7 without expanding your employees and branches.
The integration between the solutions allows you to guide your customers to the right service channel based on the service type and customers segmentations. For example, if customer selected bill payment, then the queuing system will issue a ticket and direct him/ her to a self-service machine instead of a service counter. 
Powered with BI, SEDCO system offers live monitoring and advanced reporting about the performance of machines/ branches/counters/employees, service time per counter, and peak business hours. It empowers managers to monitor branches in real time and view advanced reports and analytics to get deep insights in order to optimize operations and service quality.

Providing a one-stop-shop solution for comprehensive branch transformation, aligned with a strategy that bridges between digital and physical channels, SEDCO has marked a radical rethinking of how enterprises can utilize modern technology and processes to satisfy business needs and streamline customer experience through digital transformation.
For more information about SEDCO digital branch transformation solutions, contact our team.