Why is a Queue Management System important for every government office?

With the high volume of customers that visit public offices seeking services every day, it can be challenging to manage the overall experience of visitors as well as office workers. Long queues and crowded waiting areas are some of the main concerns for the customers, while it is the responsibility of the government to organize queues and manage branch capacity to ensure a seamless customer journey and smooth operations.
Implementing a queue management system can help overcome these challenges. It enables public offices to manage the waiting time effectively and deliver a streamlined citizen experience while engaging visitors through a sophisticated system that manages the experience from pre-service to post-service. It also improves the overall efficacy of the office while facilitating citizen journey across multiple touchpoints. 
Image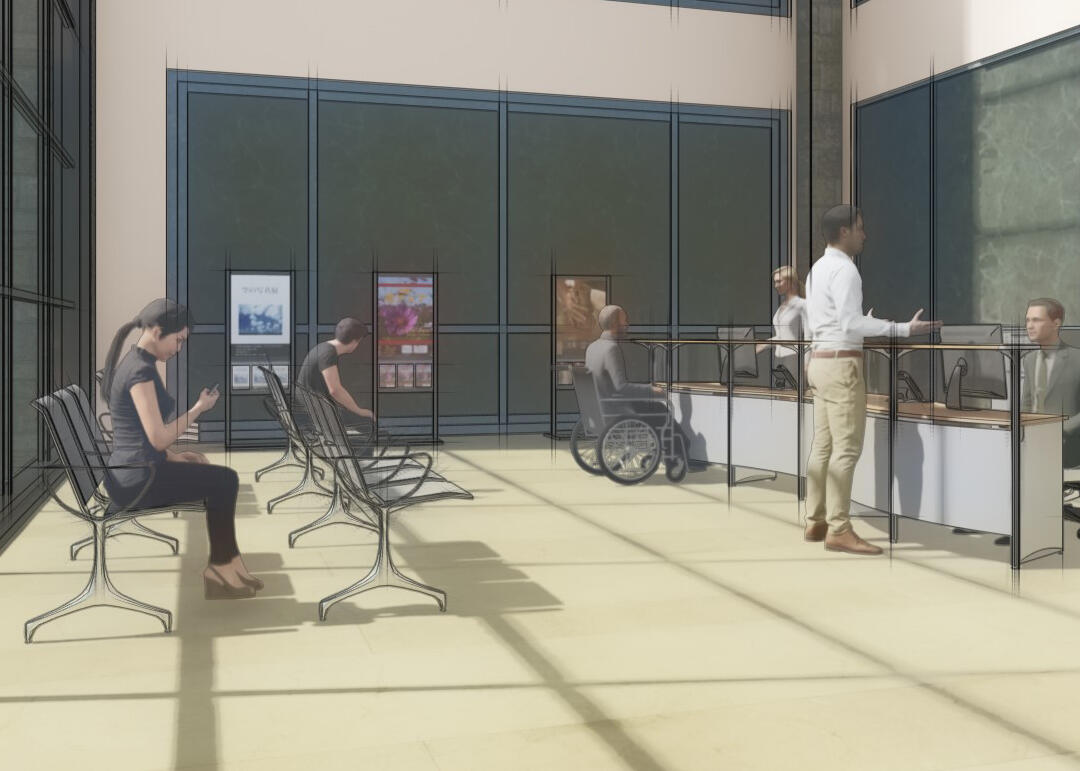 Queue Management System for a Seamless Customer Journey and Maximized Governmental Office Efficiency
Here are some important features of queue management solutions to improve the performance of governments:
 
Eliminate Queues
Queues often lead to dissatisfaction and frustration. In some cases, they might even deter individuals from visiting the office. During peak periods, queues can often outnumber the waiting area, causing chaos. A queue system including online booking, ticketing kiosks, and digital screens can help eliminate long queues in public offices.
Control Branch Capacity
 A queuing system with a central management feature can monitor and control counters, digital screens, and branches centrally via live dashboards. It also manages citizen flow in service areas more efficiently to provide a smooth and convenient journey, all while streamlining operations and increasing efficiency.
Improve Staff Performance
Thanks to employee counter software, office workers can know who is coming next and what they require. Moreover, an advanced queue system also helps top management to monitor and measure employee performance against the organization's KPIs, maximizing the effectiveness of every engagement.
Increase Citizen Happiness
A queue management solution includes a feedback system to reduce the communication gap between the government and citizens, enabling citizens to evaluate the service centers. These indicators provide public offices with prompt and detailed insights, enabling them to identify operational inefficiencies and resolve them with suitable actions.
Analysis and Reporting System
Turn your organization's data into meaningful insights. A queue system enables you to generate advanced reports about the performance of branches/counters/employees, service time per counter, and peak business hours. It empowers managers to monitor branches in real-time and view advanced reports and analytics to get deep insights in order to optimize operations and service quality.
 
One Complete Solution towards Great Citizen Experience
If you are looking for an advanced queue management solution, SEDCO is your partner, providing an effective queuing system including online booking, ticketing kiosk, digital screens, and customer feedback system tailored to ensure a better citizen journey while improving productivity.
SEDCO queue system monitors and controls branch performance from a central location in real-time. It is also equipped with features to prioritize specific visitors based on different categories (e.g. VIP, the elderly, pregnant women, and disabled people), personalizing the citizen journey to deliver a superior citizen experience. The goal is to streamline the operations at a public office and improve the bottom line by ensuring swift services.
Empowered with advanced Business Intelligence (BI) including live dashboards, rich analytics, and advanced reports, SEDCO queuing system enables analyzing data and forecasting trends in order to come up with the best plan to improve processes and make more insightful decisions. Moreover, the system can generate rich reports, with easy access to dashboards and reports from PCs, laptops, smartphones, and tablets.
Whether you are a governmental institution, public office, ministry, or municipality, if you would like to have one complete solution for advanced queue management solutions, get in touch with us today.