How bill payment kiosks help telecom operators add value to their business and generate more revenue?

The telecom industry is highly dynamic, connecting millions of subscribers around the globe together. That is why telecom operators today are looking for solutions to provide seamless payment options to customers, and to increase their revenue.
Although the world is shifting to online payments, not all customers have access to it- especially in underbanked areas, and many customers still prefer to pay in person. However, payment in person has a high operating cost and it is limited to ordinary working hours. This is where self-service bill payment kiosk comes in, allowing telecom operators to offer a wide range of payment options to customers to cover all their preferences.
On top of that, bill payment kiosks can help telecom operators to create a new revenue stream, by offering bill payment for non-telco invoices. Continue reading to find out more about the telecom kiosks benefits.
Image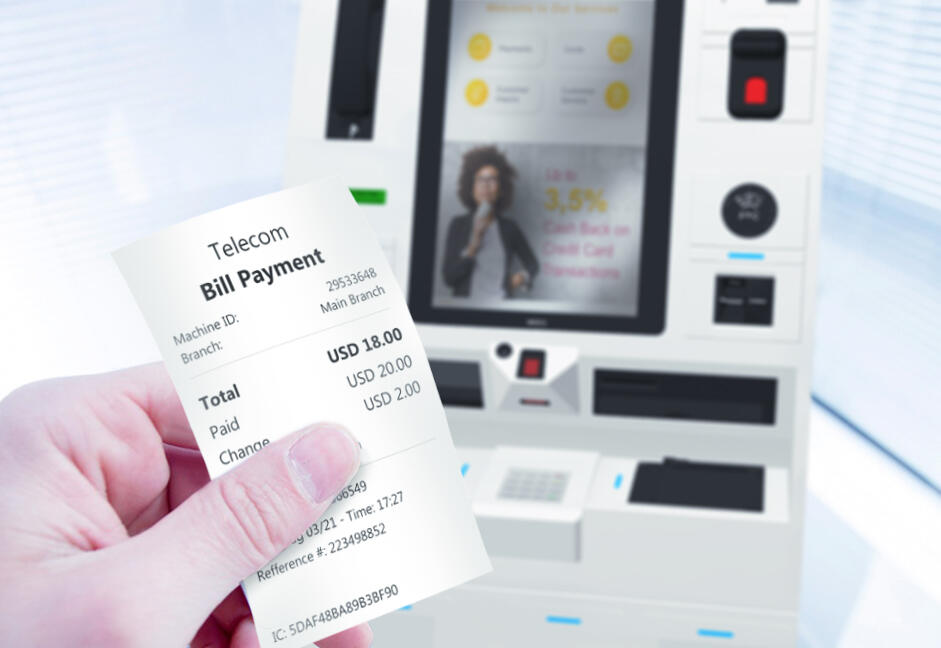 What is a Bill Payment Kiosk and How Does it Work?
A bill payment kiosk is a self-service machine that can accept cash and credit cards, allowing the customers of telecom companies to pay their bills conveniently via the machines. They can be installed in public locations like shopping malls and railway stations or in a smart self-service zone within the telecom store, offering access to bill payment 24/7. Bill payment kiosks can also be powered with other functionalities to offer more telecom services if required.
All the customer needs to do is to scan their bill or enter their mobile/ account number, select the payment method (cash or card), and pay. It is as simple as this, and the payment can be done in less than a minute.
Key Benefits of Self-Service Bill Payment Kiosks
Offer an Alternative Payment Channel that is Available 24/7
By installing bill payment self-service kiosks, you provide a convenient payment channel for customers who don't like to make online payments, or those in underbanked areas who need to pay in cash. The self-service kiosks provide access to bill payment services beyond your working hours, and they can be upgraded to offer other services, like sim dispensing, account top-up, and mobile money. 

Reduce In-Store Queues
By offering the option to pay your telecom bills via the self-service payment kiosks, you can streamline your customer flow and direct a number of your customers to the payment machines instead of your service counters. This way you reduce the customer waiting time, and speed up the overall customer journey.
Lower Your Operating Costs
The bill payment kiosks can help you reduce your operating costs by eliminating the need to employ more staff or open new stores. The self-service kiosk will function as a substitute for an employee, reducing your running costs while allowing your employees to concentrate on tasks that are essential to your operations. 
Generate a New Revenue Stream
Besides telecom bills, the self-service machines can also allow your customers to pay for fintech/ non-telco services like electricity and water bills, subscriptions, governmental fees, and so on to maximize footfall, increase cross-selling opportunities, and enhance customer services while increasing your revenue.
You can also generate revenue from other channels. For example, the multifunction bill payment kiosks can be installed in airports and other public places, allowing travelers arriving in a new country to issue a local SIM card and enjoy internet access.
 
Incorporate SEDCO Payment Kiosks Into Your Business
If you are looking for cost-effective bill payment kiosks that can offer seamless payments 24/7 and enhance the overall customer experience, SEDCO is your partner. With a long experience in providing digital branch transformation solutions to the telecom industry, SEDCO applies best practices to transform your telecom business.

SEDCO bill payment self-service kiosks are easy to use, secure, and reliable. The self-service machines can accept cash and coins in different currencies.

SEDCO system is powered by advanced business intelligence, allowing you to monitor your machines and business using live dashboards and maps. You can also get valuable insights through the system's reports, including kiosk visits, inventory reports, revenue growth, and more, empowering you to make insightful business decisions and increase your ROI. SEDCO branch transformation solutions are currently running in more 45 global telecom companies. Contact our team today to learn more.