Top 4 smart branch transformation technologies shaping the future of banks

The Coronavirus pandemic has put great emphasis on contactless technologies and digital experience. For the banking sector, the pandemic has tested the readiness and efficiency of its digital infrastructure. The increased adoption of mobile banking is one example of this, as more than 70% of banking customers prefer mobile banking to other methods for accessing their accounts.
Surely when it comes to digital transformation, mobile banking is merely the beginning. In this article, we will discuss the top digital branch transformation technologies that are shaping the future of banks. 
Image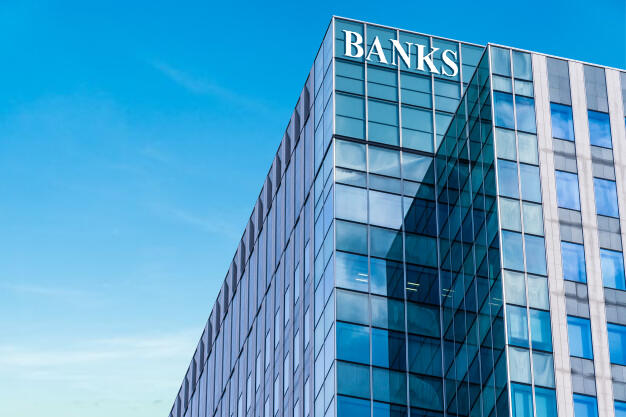 1. Touchless Experiences
According to a Deloitte survey, 46% of banks plan to switch to touchless solutions, as contactless experiences not only protect their staff and customers but are also more convenient to both sides. Banks can achieve touchless experiences via:
Online banking: Through the bank's website and mobile app.
Mobile applications: Customers can use a mobile app to book appointments with the bank in advance by receiving an e-ticket and joining a virtual queue. They can also use the application to provide feedback after the service.
QR-code scanning: Customers can use this feature to check-in when inside a branch without touching any surfaces. Walk-in customers can also view the bank's services on their mobile phones, select the required service, and proceed accordingly.

 
2. Adoption of Video Technologies to Interact with Bank Employees
48% of banks are expected to introduce video technologies that enable customers to chat live with bank employees using machines like self-service kiosks and ITMs - according to Deloitte. This branch transformation trend reduces face-to-face interactions while still delivering a personalized experience. It allows bank employees to assist customers without running the risk of virus transmission and promises a safer customer journey.
3. Use of an AI-based Robot Banking Assistant
A Deloitte survey shows that 39% of banks may introduce a robot banking assistant at their branches in 2021. Besides minimizing human interaction, the introduction of AI tools and robots in the banking sector can also cut costs. It has the potential to reduce error rates, improve process workflow, manage repetitive tasks more efficiently, and reduce the need for multiple systems to complete a process.
4. Complete Digital Branch Transformation
Banks are also transforming to 24/7 self-service zones by adopting the various modules required to achieve digital branch transformation. This includes:
Full integration between the bank's different digital channels to provide a seamless customer journey.
ATMs for cash transactions.
Self-service machines for non-cash transactions. The cost-effective machines can be used to open a new bank account with instant card issuance, deposit cheques, print banking cards, print account statements, apply for loans, print chequebooks, and more.
Video teller for remote assistance. This allows customers to reach out to a bank employee without having to physically engage with them and receive the service they are looking for.
Tablet-based teller software for automation and cost-efficiency.
Interactive screens for product cataloging. 
Wrapping It Up
Banks need to continue investing in tech and ensure successful digital branch transformation in 2021. Adopting one or more of the technologies mentioned above can help you win over customers and stay ahead of the competition.
SEDCO specializes in developing branch transformation technologies with smart ingratiation between the systems. Our products include self-service kiosks, video teller machines, virtual queuing solutions, queue management systems, and more.
Contact us to learn more about our products and how we can help you achieve full digital branch transformation.