How banks can benefit from a mobile booking app?

No one likes to wait for prolonged periods in long lines and congested branches. Customers demand instant service and wish to connect in a variety of ways and at times that are convenient to them.
Therefore, to keep up with the competition, financial institutions must streamline the customer journey through intelligent digital solutions such as a mobile booking app that helps schedule visits and prevent queues and long waiting time inside the branch, providing the freedom for customers to go around with their daily activities until their turn approaches.
Image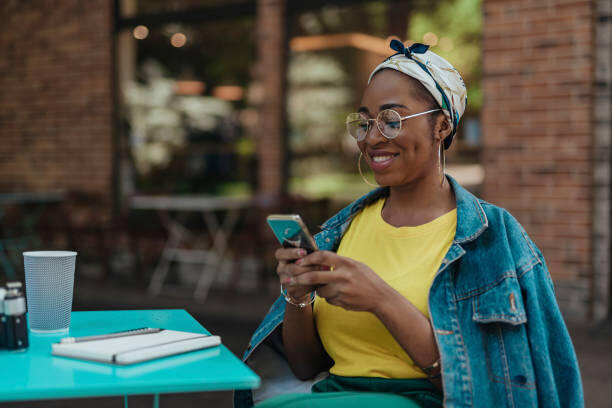 How mobile booking apps tie into banking trends
Banks receive a large number of customers in their branches, which makes managing the customer visit a big challenge. A mobile booking app empowers banks to streamline the customer journey through a virtual queuing solution. It allows banks to know when customers will arrive, what service they will require, and how long they will stay, to achieve better utilization of resources.
How banks can benefit from mobile booking app
While a mobile booking app allows customers to schedule their visits, it can also help banks in multiple ways:
Offer a convenient experience for booking and notification
A mobile booking app allows the bank to offer an alternative channel to schedule appointments beyond the ordinary ticketing kiosk. Customers can receive their e-tickets and view the estimated wait time without stepping into the branch. The frustration of losing a ticket can also be avoided. To save customers time, they will be receiving SMS alerts when their turn is approaching. This feature can help banks gain customer appreciation and thus a competitive edge in the banking industry.  
Allow appointment scheduling beyond regular business hours
A smart mobile booking app will allow banking customers to schedule appointments from anywhere with utmost convenience. Along with empowering them to book for future appointments via web/smartphone. They can view a complete list of your services at any time and reserve appointments. The location feature can further help them find the nearest branch or self-service station.
Experience a higher branch capacity control
Smart mobile booking apps allow banks to better manage the influx in branches. Customers can join the virtual queue without the need to be present in the branch. When their turn approaches, the system can send them a notification. It is a win-win situation for both the bank and its customers.
Enhance employee efficacy
Banks can enhance branch efficacy by ensuring the availability of service employees in branch sites during high-volume periods or when their services are required. Based on booking requests, banks can arrange staff in the relevant area. They can also identify services that are high in demand and allocate their staff accordingly to meet the demand surge.
Boost brand recognition
Banks can increase brand recognition and sales by implementing a smart mobile booking app as it allows them to display targeted advertisements while the customers are making appointments. It presents an opportunity to maintain consumer engagement and cross-sell other services and products.
Understand customer opinions
With mobile feedback features in the appointment booking app, customers can swiftly provide feedback about bank services via their smartphones. It allows banks to get customer insights and improve their services if required. It affects the bottom line by turning customers into loyal consumers.
 
Increase the penetration rate of mobile banking
Having the mobile booking feature in your bank's mobile application will help you increase the penetration rate of your mobile banking services, as more customers will be using the app to book appointments and get other mobile banking services.
On the other hand, customers will get the chance to explore your new products and services that may be of interest to them, leading to more revenue.
 
Transform your customer experience
A smart mobile booking app can streamline the customer journey and increase overall customer satisfaction. It also allows banks to understand the load on their services and allocate resources efficiently.
If you are interested in implementing a mobile booking system in your branch, SEDCO is here to help. Besides mobile booking, SMS notifications, ticketing kiosks, digital signage and customer feedback system, SEDCO's advanced queue management software platform includes employee /counter software, branch manager software, central management, and Business Intelligence (BI) tools which are all integrated together behind the scene to provide live dashboards, data analysis, and rich reports about the performance of branches/counters/employees, service time per counter, and peak business hours, eventually helping top management of banks to take the right decisions that help to improve operations and provide the best customer experience ever.
SEDCO is the world's leading provider of digital branch transformation solutions. Currently, there are more than 60,000 installations of queue management solutions throughout the world.
 Contact SEDCO today for more information.